Click the Badge above to visit my page on Houzz
Click the Badge above to visit my page on Yelp and read my reviews
Click
GOOGLE+
to go to my Google+ page
&nbsp
Recommend Jacob Brothers Painting on Google publicly at the G+1 link above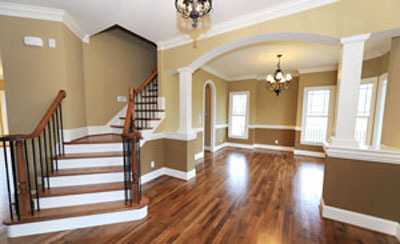 Our Story
Jacob Brothers' Painting got started by Father and Son in 1985 in Columbus Ohio. Mainly painting high end homes in the exclusive Arlington and Bexley neighborhoods.
Moving to Southern California has enabled the company to grow, and additionally do Commercial properties.
We are a family owned business and have been beautifying homes and businesses for over 20 years. We do one job at a time and take the utmost pride in our work.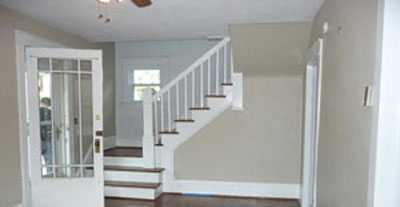 Our Philosophy
Our mission is to provide the best quality paint job and offer it in the most professional manner at a reasonable price.
We want you to be fully satisfied when the job is done, and confidently recommend us to your friends and neighbors.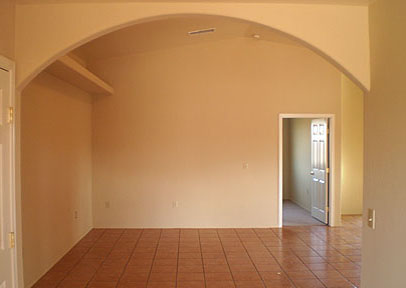 What sets us apart?
All our current painters are from Eastern Europe with 10+ Years in old fashioned restorative painting. We support the practices and guidelines of the PDCA (The Painting and Decorating Contractors of America) See the description of the PDCA on the following pages.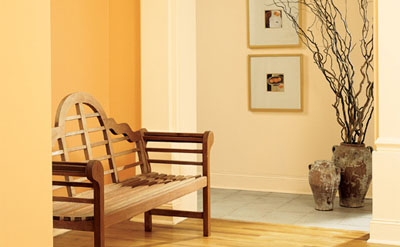 Testimonials
It wasn't until escrow had closed on our newly purchased office condo that we realized our offices would need a complete paint job on all walls, moldings and doors. We had a great deal to do in preparing for our move with very little time to manage it all; so it was with much relief when Aris of JACOB BROTHERS' PAINTING immediately responded to my phone call for help.
JACOB BROTHERS' bid was extremely reasonable, and they came exactly when promised. Their paint job, which included priming, patching, sanding and painting with both water base and oil base paints was superior; and to top it all off, they were extremely neat!
It was a relief to know that because of JACOB BROTHERS' promptness and efficiency, our move would be and in fact was smooth sailing.
I would not hesitate to recommend JACOB BROTHERS' to anyone who needed their services and I certainly intend to utilize their skills on all of our future projects.
-Daniel S. (Burbank)
A hearty recommendation for Aris Ghazarian of Jacob Bro's Painting, I have engaged Aris Ghazarian for several projects at my home over the years, and since I am in the real estate business i have had occasion to recommend him to clients. Without exception, I have been very pleased with the quality of his work. The people whom I have recommended him have always told me how well satisfied they are with the paint jobs he has done for them.
It is with great pleasure that I recommend him for his reliability, his knowledge of the painting business, his keen eye for colors and his high standards in the work he does.
It is a special pleasure to recommend Aris. He is the most knowledgeable and conscientious painting contractor I have ever worked with.
-Catherine D. (Los Angeles)
This letter will serve to thank you for the outstanding paint job that you did on our residence in Pasadena. I had witnessed and was impressed with your work for Mr. and Mrs. Reid's condo in Sierra Madre and knew that I would be please if your work was as good for us. Also, after reading your contract, I knew if you lived up to the conditions of your contract it would be the best re-paint job that our residence had received.
We appreciate your patience and help in acquiring the desired paint-color after discovering that our selected paint-color had been discontinued. I observed your painters to insure, not myself, that they were performing according to your contract. Not only, were your painters professionals, followed the details of the contract, but were delightful individuals that we enjoyed having on our property. Having been an architect on many commercial, educational, hospital and military construction projects throughout the U.S., I appreciated how your workers kept the property clean and their equipment stored.
I have given one of your business cards to our neighbors on the North and hope that you can make their residence look as good as you have ours. Based on my observations of your other projects and our experience with your firm, I can unhesitatingly recommend you to any prospective client(s).
-Melvin L. (Pasadena)
Sheryl and I just wanted to thank you once again for the excellent work that Jacob Brothers did for us recently.
As you know, when we first purchased our house in 2001, we retained your company to paint everything a clean white. Some college students had lived there for the few years prior, and the walls were damaged and very dirty. Your people showed up on time, and worked cleanly and quickly. Thanks to you, the walls looked brand new, and we were charged the upfront rate you quoted us before the program began.
We were so impressed with your company that when we were looking to add some color to the front room last summer, we didn't call anyone else but Jacob Brothers. Once again, your price was very reasonable, and your painters did a great, clean and fast job.
The next time we have painting to be done, you can rest assured that we will give you a call. We have recommended you to several of our friends as well. We appreciate your integrity, patience, and fantastic work.
-Richard B.(Brentwood)
Thank you for doing such a gorgeous job painting our house, and for providing us with the only completely positive remodeling/maintenance experience that we had while fixing up our new house. The estimate that you provided us was thorough and reasonable. You completed the work in a timely fashion and to our agreed-upon specification. The painters that work for you were not intrusive (as you know, we sometimes work from home) and they left the work site in good condition each day. In addition, they were extremely courteous, always reliable and, obviously, highly skilled. I would not hesitate to recommend your company to others and we certainly will return to your company when we next need painters.
-Amy W. (Los Angeles)
I am happy to add my words of commendation to this fine painting team. From the initial contact Aris was professional, efficient and timely in returning all calls. The package that was forwarded answered my questions and was assuring of his company's licensing, insurance and positive recommendations of others who have been very satisfied with Jacob Brothers' work.
The team arrived promptly and consistently each morning and worked a full day. Each morning, I was respectfully greeted by Ara and he had questions ready for the days tasks. He also responded to my comments by addressing any areas of concern directly.
It is evident that this company's approach is to build trust and high regard both among it's employees and with the clients they serve. I was pleasantly surprised that the bid fit my price range; yet the work was done with utmost care. You have a winning combination Aris, and I wish you much success!
-Donna S.(Pasadena)
This letter commemorates the completion of our multi-phased painting project with Jacob Brothers. I write to commend you and your company, as well as its individual workers, on a job well done.
Starting in 1998 my wife and I hired Jacob Brothers to repaint various sections of our home. We own a large (6500 Square Feet), old Mediterranean home in Pasadena. The house experienced many years of poor maintenance when we purchased it and obviously had not been painted for several decades. Periodically, over the next year, you and your crew painted every single square foot of our residence, interior and exterior. From our initial meetings with you, during the painting process and through to the conclusion we have been extremely impressed by your outstanding services. The individual painters were careful to protect our belongings and never caused a single problem, or a mess, during the project. Moreover, my wife and I selected many different colors for different sections of the home, where some painters would have reacted with frustration, you and your crew always adopted a "no problem" attitude.
We are very grateful for your services and have recommended and will continue to recommend Jacob Brothers to our friends and family.
-Brian K.(South Pasadena)